Posted on Tuesday, October 17, 2023 03:07 PM
Whitby, Ontario – The Regional Municipality of Durham is developing a Schedule B Class Environmental Assessment (EA) to review existing sanitary sewer infrastructure and capacity in north Oshawa and north Whitby. The evaluation process and preferred alternatives are now available for public input.
When: The public review is available until November 23.
Where: The public can review and comment on the preferred alternatives at durham.ca/OshawaWhitbySanitarySewer.
Why: The study aims to review existing...
Posted on Monday, October 16, 2023 01:19 PM
Whitby, Ontario – The following statement is being issued on behalf of John Henry, Regional Chair and Chief Executive Officer for The Regional Municipality of Durham:
"To ensure that youth in Durham Region feel a sense of community, safety and belonging, we must address the unique challenges related to youth housing and homelessness prevention.
Last week, the Honourable Paul Calandra, Minister of Municipal Affairs and Housing, announced more than $4.9 million in funding—as part of the province's...
Posted on Monday, October 16, 2023 10:03 AM
Whitby, Ontario – The Region of Durham is hosting two Public Information Centres (PICs) about the Simcoe Street Rapid Transit Study. A rapid transit service strategy will be presented, along with the Initial Business Case (IBC) that will support future funding applications. These PICs will allow the Region to gather feedback from the public on the preferred rapid transit concept plan. The same information will be presented at both events for members of the public to drop in and learn more.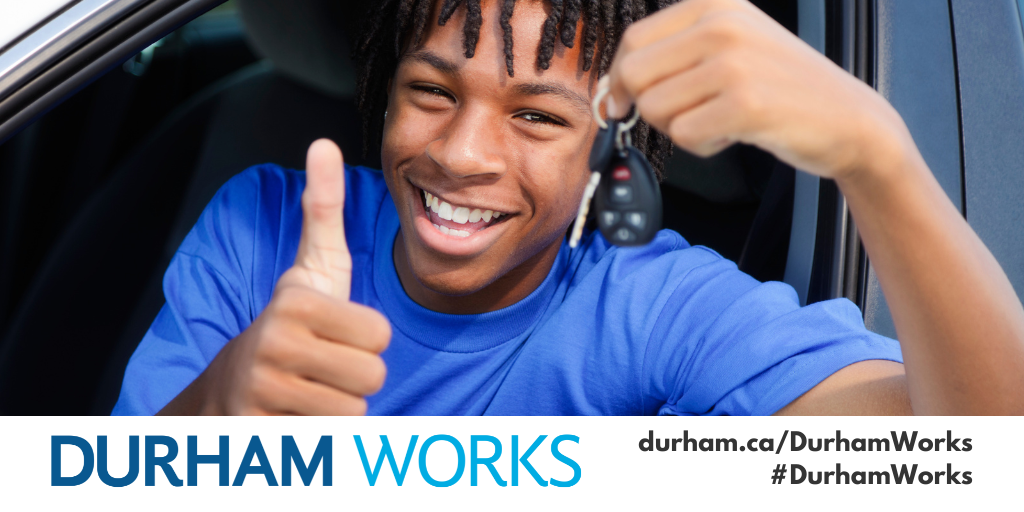 Posted on Sunday, October 15, 2023 08:30 AM
National Teen Driver Safety Week is taking place across Canada from October 15 to 21.
The Region of Durham's collision statistics show that approximately one quarter of all fatal and injury-causing collisions involve young drivers aged 16 to 25. Inexperience and driving beyond a driver's skill level are the primary reasons why young drivers have a higher chance of being involved in a collision. As a result, young drivers have been identified as an emphasis area for our Durham Vision Zero
Posted on Saturday, October 14, 2023 07:57 AM
Whitby, Ontario – The Regional Municipality of Durham has been advised that CUPE Local 53 full-time employees at the Town of Whitby are engaged in a legal strike. The strike does not involve Durham Region or our employees.
Blue Box recycling collection continues for Town of Whitby residents:
The Region will continue normal curbside collection and processing of Blue Box materials for the Town of Whitby residents. Residents are reminded to have blue box materials only at the curb by 7 a.m. on the...