Posted on Wednesday, May 10, 2023 01:34 PM
Whitby, Ontario – The Regional Municipality of Durham would like to remind Oshawa and Whitby residents of changes to the scheduled blue box collection due to the Victoria Day holiday on Monday, May 22. When: Monday, May 22 to Saturday, May 27, 2023. Where: Residents of the City of Oshawa and the Town of Whitby only will temporarily have their blue box collection moved to the next day. This means that blue box collection scheduled for Monday, May 22 (Victoria Day) will be moved to Tuesday, May 23....
Posted on Wednesday, May 10, 2023 11:11 AM
Whitby, Ontario – The Regional Municipality of Durham is advising residents of lane restrictions on Brock Road in the Township of Uxbridge.
When: Ongoing to August 22. Unfavourable weather conditions may influence the work schedule.
Where: Brock Road, from north of Pickering-Uxbridge Townline to north of Webb Road, in Uxbridge.
Why: To safely complete road rehabilitation.
Note: The Region realizes that the construction work will be disruptive and will make every effort to complete the work as quickly...
Posted on Wednesday, May 10, 2023 09:32 AM
Whitby, Ontario – Residents in the Region of Durham now have access to a new website with information and resources about flood risk and resilience in their community. Created in partnership with local municipalities, conservation authorities, and the Climate Risk Institute, Flood Ready Durham is part of a larger multi-stakeholder project to raise awareness about flooding and the climate-related impacts across the Region.
The website includes information about the main types of flooding observed in...
Posted on Tuesday, May 09, 2023 08:43 AM
Notice is hereby given to all persons in possession of land, in accordance with the Weed Control Act, R.S.O. 1990 Chapter W.5, Sections 3, 16 and 23 that unless noxious weeds growing on their lands within The Regional Municipality of Durham are destroyed throughout the season, the Municipality may enter upon said lands and have the weeds destroyed, charging costs against the landowner, as set out in the Weed Control Act.
The main purpose of the Weed Control ActR.S.O. 1990 is to reduce the impact...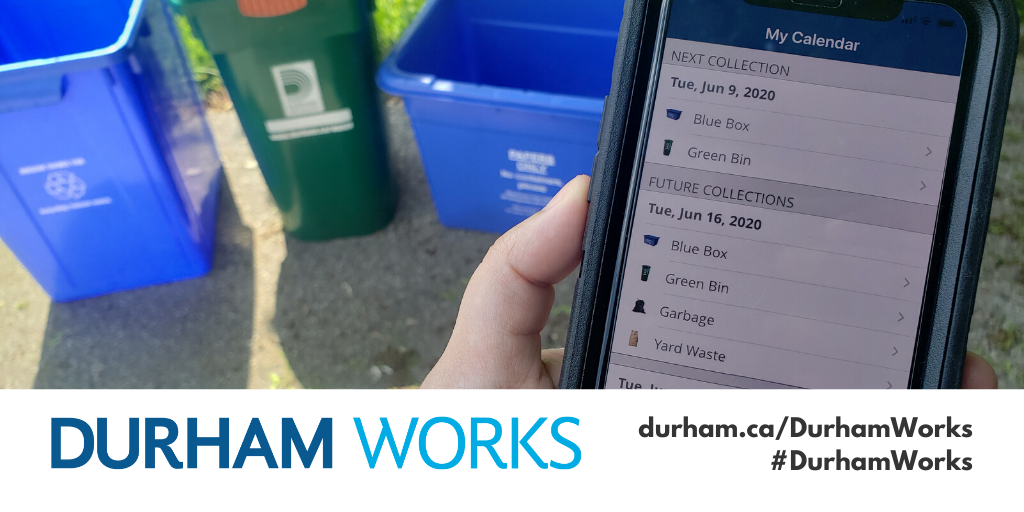 Posted on Monday, May 08, 2023 03:35 PM
Durham Region residents have a chance to win a $100 gift card to their favourite grocery store by entering our Durham Region Waste App Contest by midnight on May 31.
To enter, simply download the Durham Region Waste app on App Store or Google Play to your mobile device. Whitby residents need to enter the contest by downloading the Whitby Waste Buddy app. Then, sign up for a reminder (via email, mobile, iCal or voice message) and enter the contest through the app. One winner will be selected from...