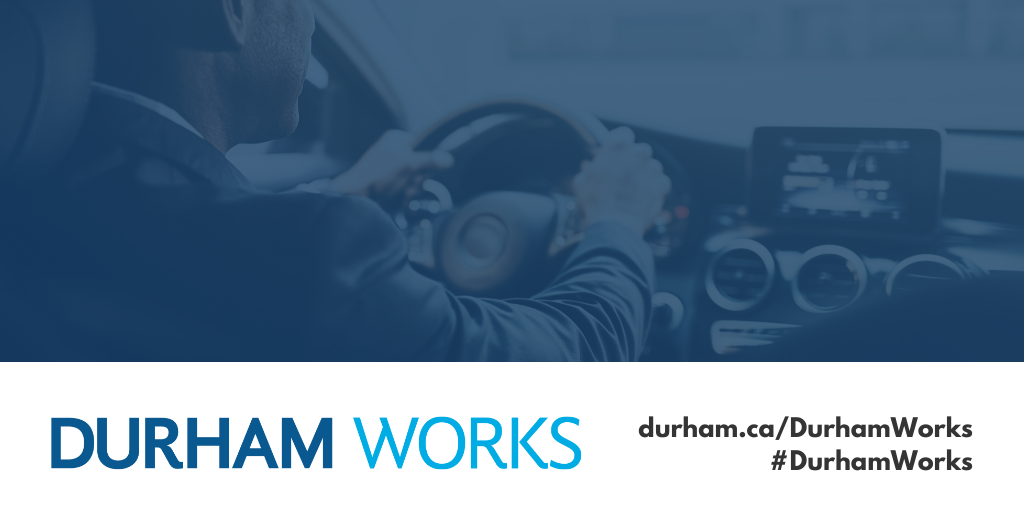 Posted on Friday, November 03, 2023 01:30 PM
Daylight Saving Time ends on Sunday, November 5, creating darker commuting hours that affect visibility on roadways. Our collision data shows that the highest number of pedestrian and cyclist-involved collisions take place between October and December. Drivers, pedestrians and cyclists need to be vigilant and safe on the road as darkness comes earlier.
The following tips for roadway users will help improve safety for everyone:
Drivers:
Pay special attention to crosswalks and sidewalks leading to...
Posted on Wednesday, November 01, 2023 02:00 PM
Whitby, Ontario – Durham Region's Diversity, Equity and Inclusion (DEI) division would like the community's input on what belonging and inclusion mean to them to help inform the development of equity-focused strategies and programs for the Region.
It is important that the Region of Durham is a place where diversity is embraced and each one of us is valued and included. We recognize that each of us have different experiences of living and working in Durham Region, and it is important that these...
Posted on Wednesday, November 01, 2023 11:46 AM
Whitby, Ontario – Durham Region Health Department, in partnership with the Durham Region Opioid Task Force, is promoting a local campaign entitled, "Help save a life. Reverse an overdose. Carry naloxone." This campaign aims to help reduce the damaging effects of an opioid overdose on members of our community.
"Naloxone is a life-saving medication that can reverse the effects of an opioid overdose" said Lee Truong, a public health nurse with the Health Department. "Naloxone is a nasal spray that...
Posted on Wednesday, November 01, 2023 09:48 AM
Whitby, Ontario – Eligible residents can receive money for their child's post-secondary education through the Canada Learning Bond. This Government of Canada benefit will deposit up to $2,000 into a Registered Education Savings Plan (RESP), helping households with a modest income grow their child's education savings.
For help accessing the Canada Learning Bond, the Region of Durham welcomes eligible households to attend sign-up events. A $25 grocery gift card will be given to the first 40...
Posted on Monday, October 30, 2023 12:09 PM
Help keep everyone healthy during respiratory viral illness season
Whitby, Ontario – Respiratory viral illness season is here, and Durham Region Health Department is reminding area residents to protect themselves and others by getting their annual influenza (flu) vaccine and a dose of the new COVID-19 XBB vaccine.
The flu vaccine protects you from the influenza virus which causes a contagious respiratory viral illness, and the new XBB COVID-19 vaccine helps to protect against the new Omicron XBB...