Posted on Wednesday, November 08, 2023 09:27 AM
Whitby, Ontario – The following statement is being issued on behalf of John Henry, Regional Chair and Chief Executive Officer for The Regional Municipality of Durham:
"November is a time of remembrance. It is an opportunity to honour and show respect for our country's Veterans, and those who have chosen to serve as regular and reserve service members. So many brave individuals have defended the freedoms and values we enjoy today, while others stand ready to serve.
Today (November 8), is National...
Posted on Tuesday, November 07, 2023 02:39 PM
Whitby, Ontario – The Durham Environment and Climate Advisory Committee (DECAC) and the Durham Climate Roundtable are hosting the first annual Durham Environment and Climate Forum – an evening to take stock of progress on climate action, and celebrate the achievements of environment and climate change leaders in Durham Region.
Who: Durham Climate Roundtable (through Ontario Tech University's Brilliant Energy Institute) and Durham Environment and Climate Advisory Committee.
What: Durham Environment...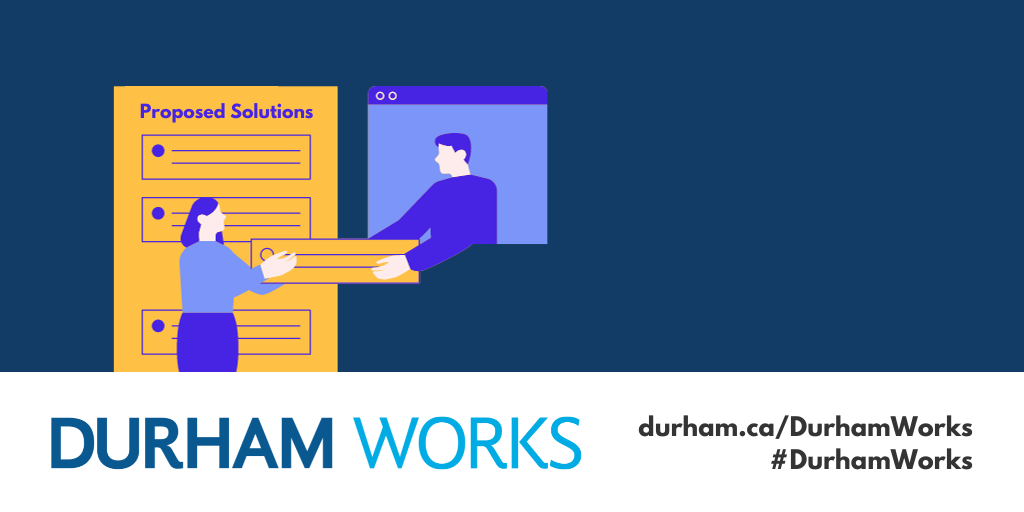 Posted on Monday, November 06, 2023 02:41 PM
Your voice matters! The Region of Durham is seeking your comments as part of the Schedule B Class Environmental Assessment Process which is reviewing the sanitary sewer infrastructure and capacity in north Whitby and north Oshawa.
Review the proposed solutions to plan for any necessary system upgrades required to handle increased flows from planned growth areas and provide comments by November 23 by visiting durham.ca/OshawaWhitbySanitarySewer.
Posted on Monday, November 06, 2023 01:15 PM
Whitby, Ontario – The Regional Municipality of Durham is advising residents of impacts to Regional programs and services on November 10 and 11 in observance of Remembrance Day.
When and Where: The following programs and/or services will be unavailable due to office and facility closures:
Friday, November 10
Provincial courts, located at Regional Headquarters in Whitby
Ontario Works offices in Ajax, Oshawa, Uxbridge (both locations) and Whitby
All Family Services Durham locations
Adult Day Programs...
Posted on Monday, November 06, 2023 10:46 AM
Whitby, Ontario – The roundabout at Bowmanville Avenue (Regional Road 57) and Regional Road 3/Concession Road 8 is now open to traffic.
As part of the Region's Durham Vision Zero Strategic Road Safety Action Plan, roundabouts are being installed at select intersections across the region to maximize safety. Roundabouts reduce the number of conflict points and eliminate the most severe crashes by lowering traffic speed and only requiring drivers to look in one direction for oncoming traffic....