Posted on Wednesday, November 24, 2021 10:27 AM
Whitby, Ontario – We've committed to improving the customer experience. We've highlighted our desire to make information more accessible. Now, we're making it even easier to find details about Regional programs and services—just ask Google or Alexa.
In partnership with Qwhery, Durham Region is officially the first regional municipality in Canada to bring Regional services to smart home devices—thanks to the myDurham 311 Smart Home Device Voice Service. It's a tool designed to help customers...
Posted on Tuesday, November 23, 2021 01:55 PM
Whitby, Ontario – This holiday season—and beyond— Durham Tourism, along with the Durham Region Joint Chambers of Commerce and Boards of Trade, have a special request for residents: Shop where you live, shop in Durham.
The goal of the Shop Where You Live campaign is to raise awareness that buying local will have a big impact for Durham's economy. The campaign encourages residents to shop local across Durham's eight area municipalities for their holiday gift-giving.
Shoppers can help support the campaign...
Posted on Monday, November 22, 2021 12:23 PM
Whitby, Ontario - Durham Region Health Department COVID-19 vaccine clinic appointment bookings for children five to 11-years old will open on November 23. Appointments can be booked at durham.ca/vaccineappointment or by calling 1-888-444-5113. Appointments will be available starting on November 25.
The paediatric COVID-19 Pfizer-BioNTech (Comirnaty) vaccine is authorized for children who will be turning five-years old in 2021 (born in 2016) to children who are 11-years old (born in 2010). The...
Posted on Monday, November 22, 2021 11:45 AM
Whitby, Ontario – Are you an older adult looking to learn more about federal government programs available to you? Durham Region is hosting a free virtual workshop about how to navigate Service Canada and Canada Revenue Agency's websites, programs and services.
Topics of discussion will include employment insurance, Social Insurance Numbers (SIN), Canada Pension Plan (CPP) retirement and disability benefits, the Old Age Security (OAS) program, fraud awareness and protection, common tax credits as...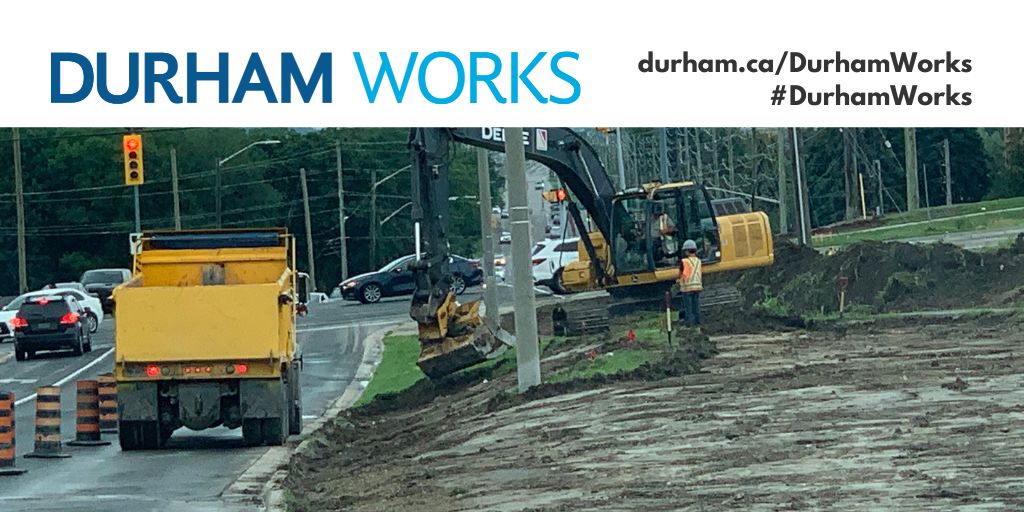 Posted on Monday, November 22, 2021 11:39 AM
The intersection of Brock Street North and Rossland Road in Whitby will be closed from the evening of November 26 to the afternoon of November 29. Detour routes will be posted. The closure is required to remove existing asphalt and repave the road. Following the closure, the current intermittent lane restrictions in the area will continue until December 2022.
Businesses in the area will remain open throughout the construction. Unfavourable weather conditions may influence the work schedule. For more...