Posted on Friday, January 15, 2021 10:46 AM
Whitby, Ontario – The Regional Municipality of Durham is advising residents of lane restrictions on Wilson Road South in the City of Oshawa.
When: January 18 until January 29. Unfavourable weather conditions may influence the work schedule.
Where: Wilson Road South, from Bloor Street (Regional Road 22) to Hastings Avenue in Oshawa.
Why: This work is part of the construction to install a new watermain on Bloor Street to ensure residents continue to have access to safe, reliable and clean municipal...
Posted on Friday, January 15, 2021 08:33 AM
Whitby, Ontario – The following statement is being issued on behalf of John Henry, Regional Chair and Chief Executive Officer:
"Recently, there have been concerns and questions about some Regional Councillors' decisions to travel during COVID-19.
I felt it was important to address this both directly with Regional Council, and with all Durham residents.
I have reminded all Regional Councillors of the importance of leading by example; and that while there are no legal barriers to travel or to following...
Posted on Thursday, January 14, 2021 03:31 PM
Whitby, Ontario - Durham Region Health Department public health inspectors will be visiting area big box stores to ensure compliance with COVID-19 public health measures as part of a provincial enforcement blitz happening this coming Saturday and Sunday. On Jan. 16 and 17, public health inspectors will join their enforcement counterparts from the province, as well as local bylaw and police officers, in this initiative to help protect workers and customers in response to rising COVID-19 cases.
These...
Posted on Tuesday, January 12, 2021 02:32 PM
Whitby, Ontario – The Province of Ontario has issued a stay-at-home order and declared a second state of emergency, in addition to further restrictions and enforcement to the current province-wide shutdown.
When: The stay-at-home order goes into effect on Thursday, January 14 at 12:01 a.m. The state of emergency is effective immediately and will be reevaluated in 28 days. New restrictions and enforcement measures will be put in place between January 12 and 14.
Where: Province-wide, including...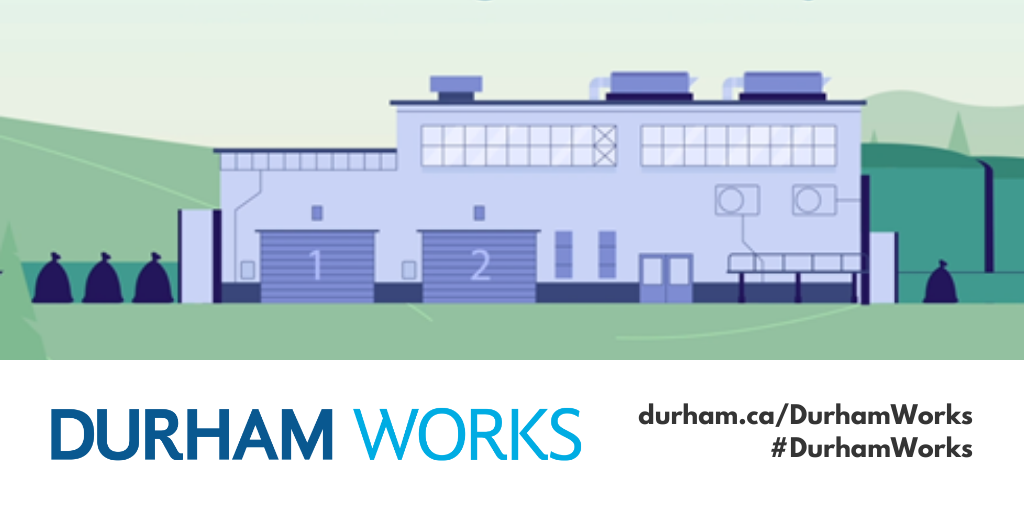 Posted on Tuesday, January 12, 2021 11:01 AM
The Region of Durham's new animated video provides an overview of mixed waste pre-sort and anaerobic digestion. The Mixed Waste Pre-sort and Anaerobic Digestion (AD) Facility will convert organic waste like food scraps into a renewable natural gas. This facility, the first of its kind in North America, will also remove non-combustible material and recyclables from garbage bags to further increase diversion, and free-up capacity at the Durham York Energy Centre (DYEC) for actual garbage to be...