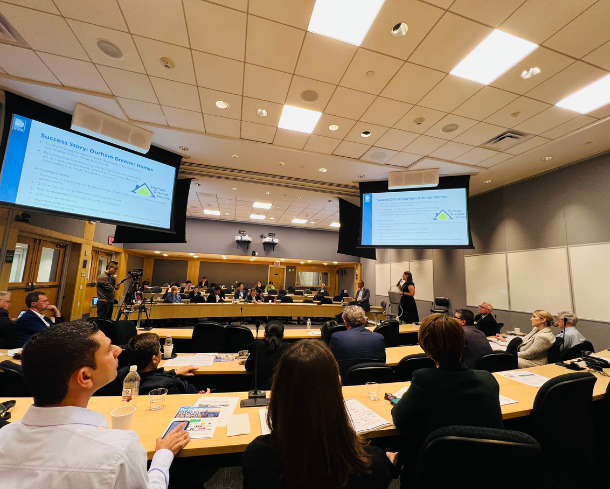 Posted on Friday, October 27, 2023 09:17 AM
Whitby, Ontario – Durham Region is participating in the Intelligent Community Forum Summit, where yesterday it received an award recognizing Durham as one of the top seven Intelligent Communities in the world in 2023.
Durham Region was named to the prestigious top seven list alongside cities from Australia, Brazil, the United States of America and Vietnam. Durham's Intelligent Community profile explains how the region is strengthening its large and diverse community through improved connectivity,...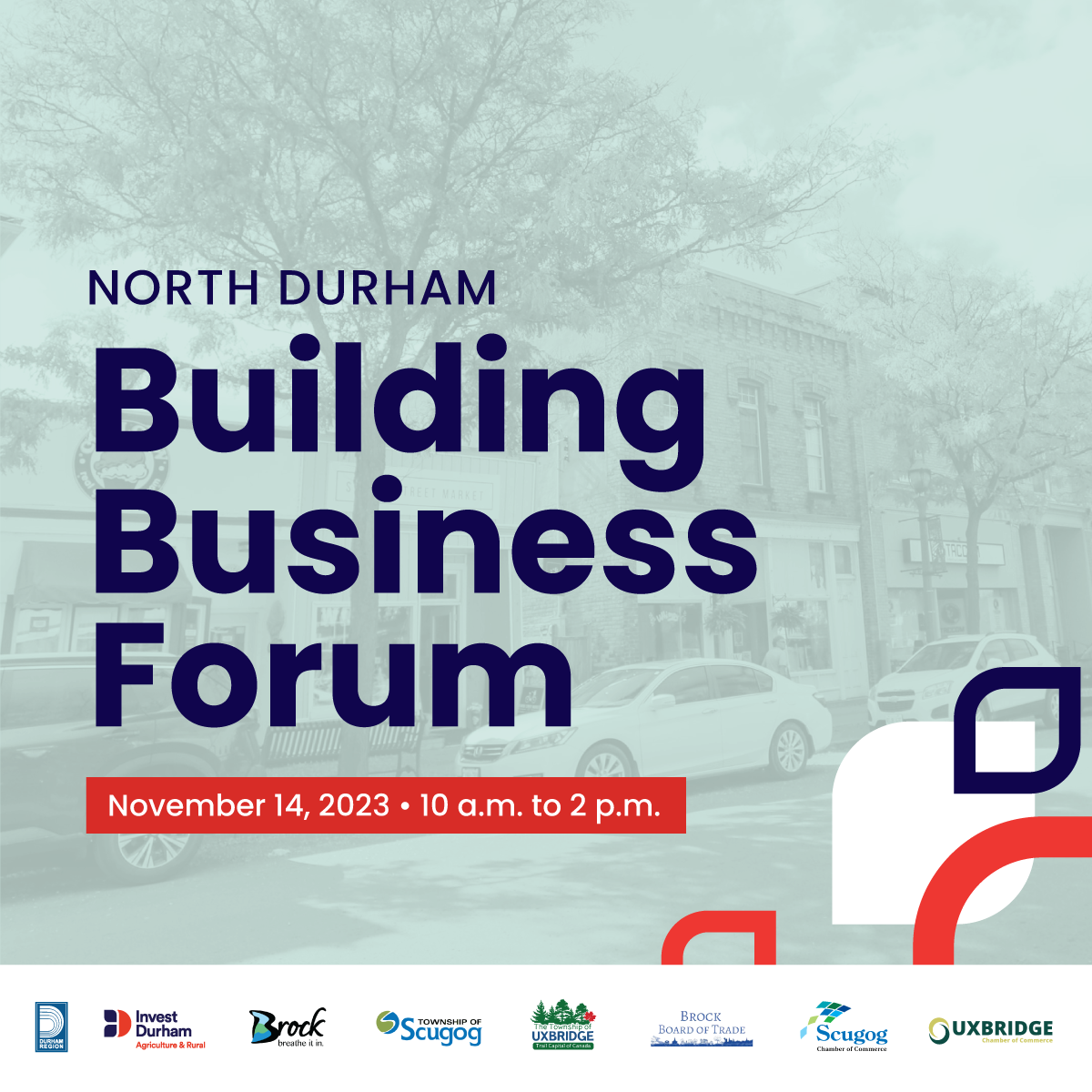 Posted on Tuesday, October 17, 2023 08:59 AM
Whitby, Ontario – The Region of Durham's Economic Development Division (Invest Durham), in partnership with the Townships of Brock, Scugog and Uxbridge, are encouraging local business and entrepreneurs from Durham Region's northern communities to register for the North Durham Building Business Forum on November 14 in Uxbridge.
The forum falls within Do It In Durham Entrepreneurship Week—an annual week of recognition from November 13 to 17 dedicated to celebrating entrepreneurship in Durham...
Posted on Thursday, December 07, 2023 09:00 AM
The Regional Municipality of Durham hereby gives notice that an application has been made to the Minister of Transport, pursuant to the Canadian Navigable Waters Act for approval of the work described herein and its site and plans.
Pursuant to paragraph 7(2) of the said Act, The Regional Municipality of Durham has deposited with the Minister of Transport, on the online Navigable Waters Registry (cps.canada.ca), under the NPP File Number 1979-400038 a description of the following work, its site...
Posted on Wednesday, December 06, 2023 12:42 PM
Durham Region Health Department's Oral Health Clinic located at 200 John St. Unit E8 in Oshawa will be closed on Dec. 8. The clinic will reopen on Dec. 11.
Posted on Monday, December 04, 2023 02:07 PM
Whitby, Ontario – Residents are invited to have their say on the Region's Business Plans and Budget, gain an increased understanding of the Region's programs and services and share input on key priority areas at the 2024 Budget Town Hall. Residents are encouraged to visit yourvoice.durham.ca/DurhamBudget to provide input and submit questions ahead of the event.
When: Thursday, January 11 at 6:30 p.m.
Where: The Town Hall will be livestreamed at durham.ca/Live and yourvoice.durham.ca/DurhamBudget....